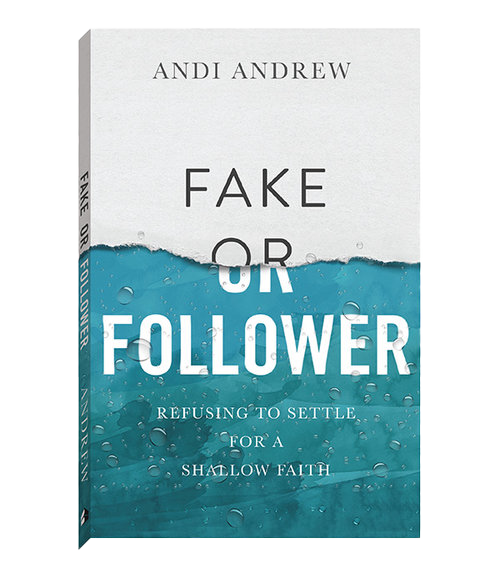 Fake or Follower: Refusing to Settle for a Shallow Faith
WE LIVE IN A CULTURE WHERE MANY IDENTIFY AS "CHRISTIANS" WITHOUT FULLY EMBRACING WHAT IT LOOKS LIKE TO FOLLOW JESUS DAY-IN AND DAY-OUT.
After gathering on a Sunday, do we simply go about our business, void of true transformation? Is the gospel simply a self-help tool, the church just a place where our needs can be met? It's time to ask ourselves, "Am I really following Jesus? Or am I just faking it?"
With eye-opening personal stories, Scripture, and thought-provoking questions, Andi Andrew lovingly invites readers to examine their hearts to discover whether their faith is a genuine, life-giving marriage of belief and practice in response to Christ's life and sacrifice, or if it is just a lifestyle choice on par with any other. She encourages readers to surrender their whole lives to Jesus daily, grapple with hard questions they may have been avoiding, and discover a life fully alive, following in the way, the truth, and the life of Jesus Christ.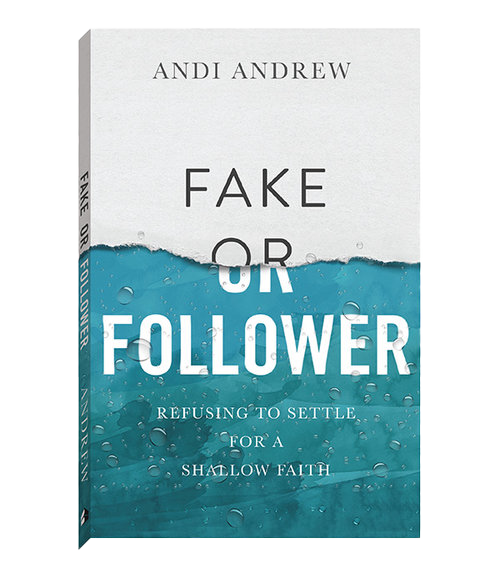 "A compelling look at what it means to dive into the deep transforming love of Jesus and unearth the beauty of genuine discipleship."
Lisa Bevere
New York Times
bestselling author and co-founder of Messenger International
Andi Andrew is the author of She Is Free, Fake or Follower, and her newest book which is coming out October 2021, Friendship–It's Complicated. She is also the founding Pastor of Liberty Church, a multisite church she pioneered with her husband Paul in 2010. In 2015 she launched She Is Free, a movement that exists to engage and equip women to encounter God and expand the Kingdom. Currently, Andi's life is focused on raising her four kids in Brooklyn, writing books, creating for her T.V. show and podcast Coffee With Andi, building Liberty Church, and traveling to invest in churches and lives all around the world.